Sheep Roundup Réttir 2024
Date: 11-14.09.2024
This tour is your opportunity to join a real Icelandic tradition – sheep gathering. We will be riding in South of Iceland in an area called Þjórsárdalur and to Skaftholtsréttir. You will be part of the group of people gathering sheep down to "Réttir" and select them as well. Here you can feel like a part of the Icelandic community and take part in an annual event every farmer waits for.
You will also take a part in "Réttir" by helping us to select the sheep and round up home. After the lambs are born in spring, farmers send the sheep into the mountains, where they spend the summer like wild animals, grazing freely. Every September, all over Iceland groups of farmers and horsemen with their mountain king or queen herd their sheep down from the summer pastures in the highlands down to "Réttir", large corrals where the sheep are sorted. After the sheep are sorted they're taken to their home farms for the winter.
You grab them by their horns, mount them and drag into the the right section.
The way you recognize old sheep and lambs is by a special ear marking. Svenni – your guide knows most of them by their faces…
Réttir is a really big festival in the area. We eat and drink well, and bring our selected sheep home. Enjoy nice days, spend hours in the saddle, try many Icelandic horses, eat traditional tasty food and discover beautiful nature. We will stay in nice guest house (beds with bedclothes) with beautiful view on Hekla volcano and relax in hot tub at evenings.
Price: 239.000 ISK
Important: Due the poor weather conditions plan and distance of the tour may change.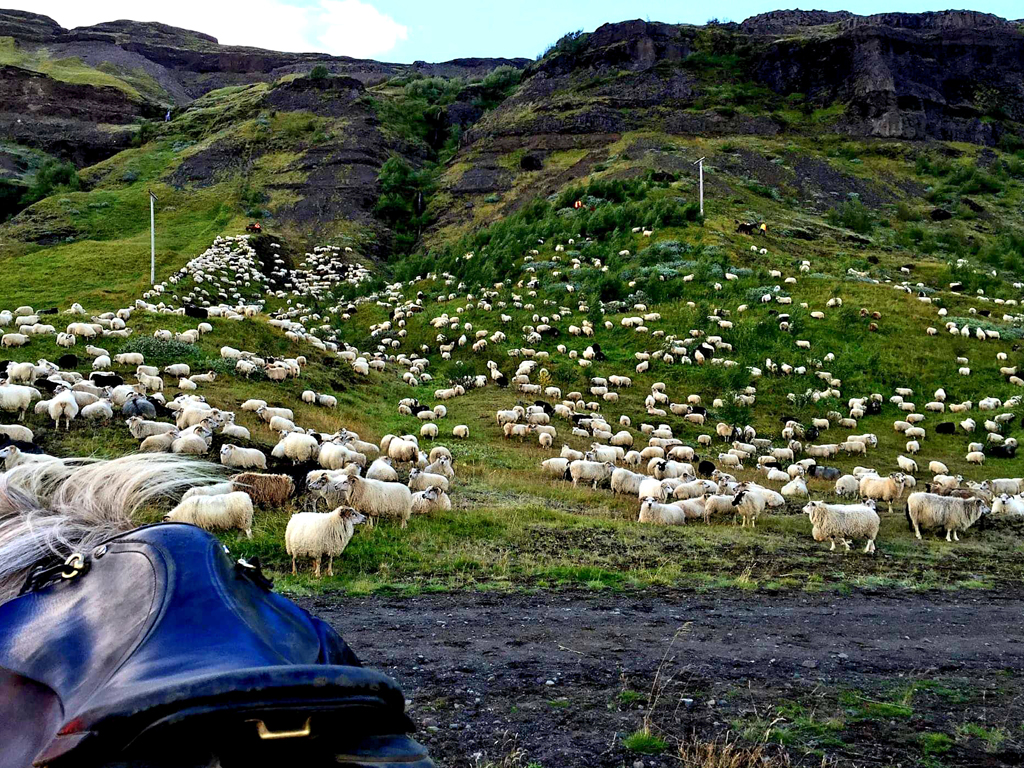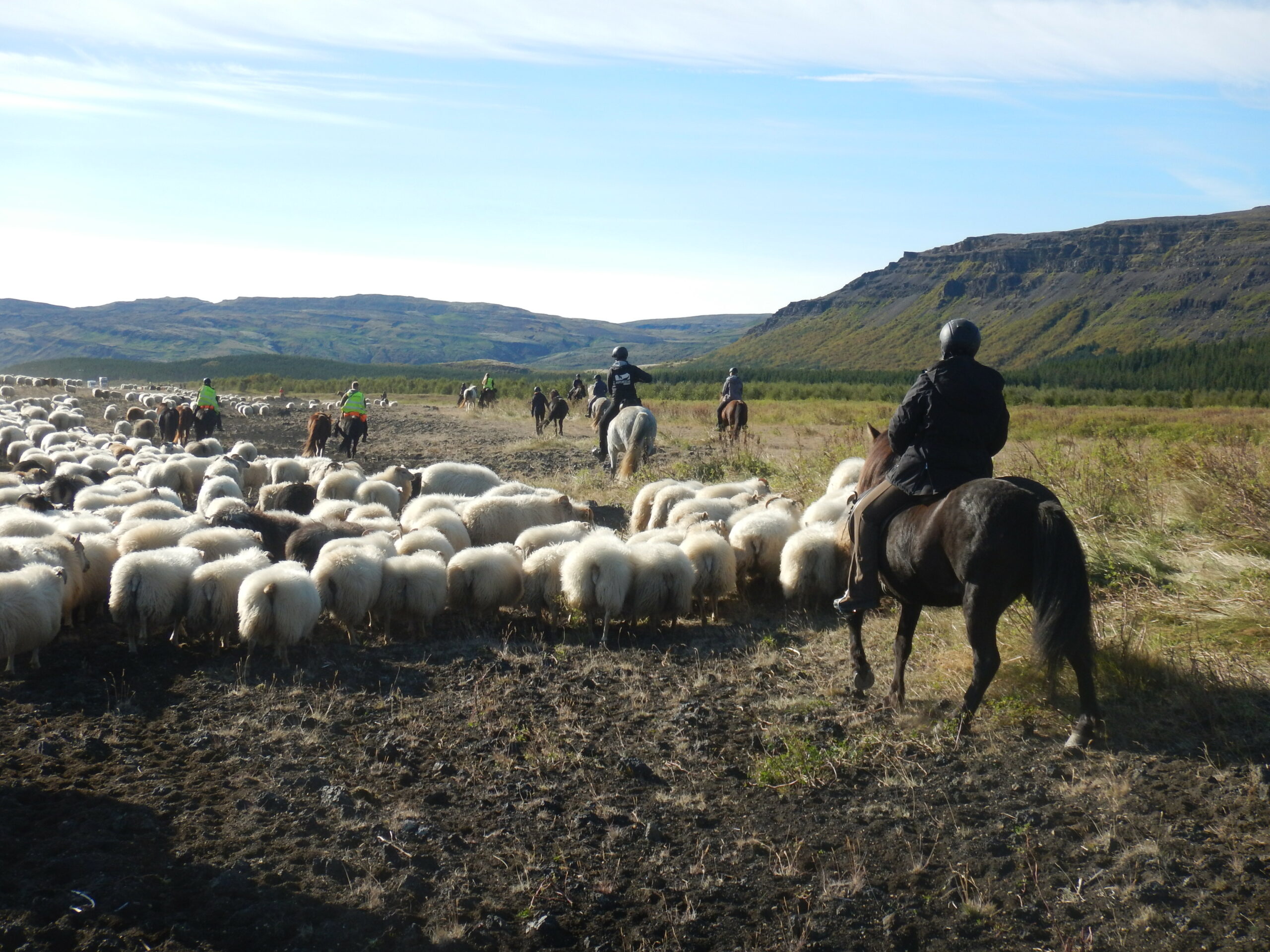 The tentative itinerary is as follows:
 Day 1
8:30 – We will pick you up at BSI bus station in Reykjavik and drive to a village in South of Iceland to start our adventure. There we can have a look on tour schedule together and get to know each other.
12:00 – We will take a whole day of riding and visit nice places in our area, waterfall and Réttir. After a break we will ride up on the smaller mountain and gather some sheep from a family land. We will select them in the stable and find some sheep who deosnt belong to the family.
20:00 – Icelandic traditional dinner, relax in hot tub and have some free time
Day 2
8:30 – Breakfast
10:00 – We will ride up to the group and join them to run down sheep. We help to bring the sheep over to Þjórsádalur valley. It would be long day of riding with some thousands of sheep, plenty prople and horses around.
20:00 – 21:00 – Late arrive back for a nice Icelandic dinner.
Day 3
6:00 – Early breakfast
07:00 – Starting our ride and gathering the sheep down to Skaftholtsréttir, after short break we will started to select the sheep. When 'Réttir' is finish we will gather our sheep back home to the fields.
19:00 – Icelandic traditional dinner
20:00 – Hot tub and maybe even northern lights if we are lucky. We spend nice evening together.
Day 4
8:30 – Breakfast and say Goodbye
10:00 – Drive you back to Reykjavik