3 day tour
in the Heart of Iceland
Dates:
14-16.06.2024
This will be an exiting tour into the highlands off the south coast of Iceland.
The tour is an excellent opportunity for those who want to experience real Icelandic nature. Unforgettable experience of Icelandic horse riding, on easy and difficult roads, furthermore beautiful scenery. On this trip you can discover hidden nature of Þjórsárdalur which is also not always accessible to every tourist. The view up in the highlands is breathtaking!
Three days in the saddle, sleeping in a mountain house, Icelandic dinners and unforgettable experience. Our riders will try both: Icelandic riding style with "hand horses" and a free heard of running horses. We are going to use trails which are dedicated for real Icelandic horsemen and also farmers in Autumn to run up sheep back home and staying in a cottage where they usually sleep.
There is going to be around 6 – 7 hours riding at day (around 30-40 km at day).
Sleeping bag accommodation.
Price: 189.000 ISK
Important: Due the poor weather conditions plan and distance of the tour may change.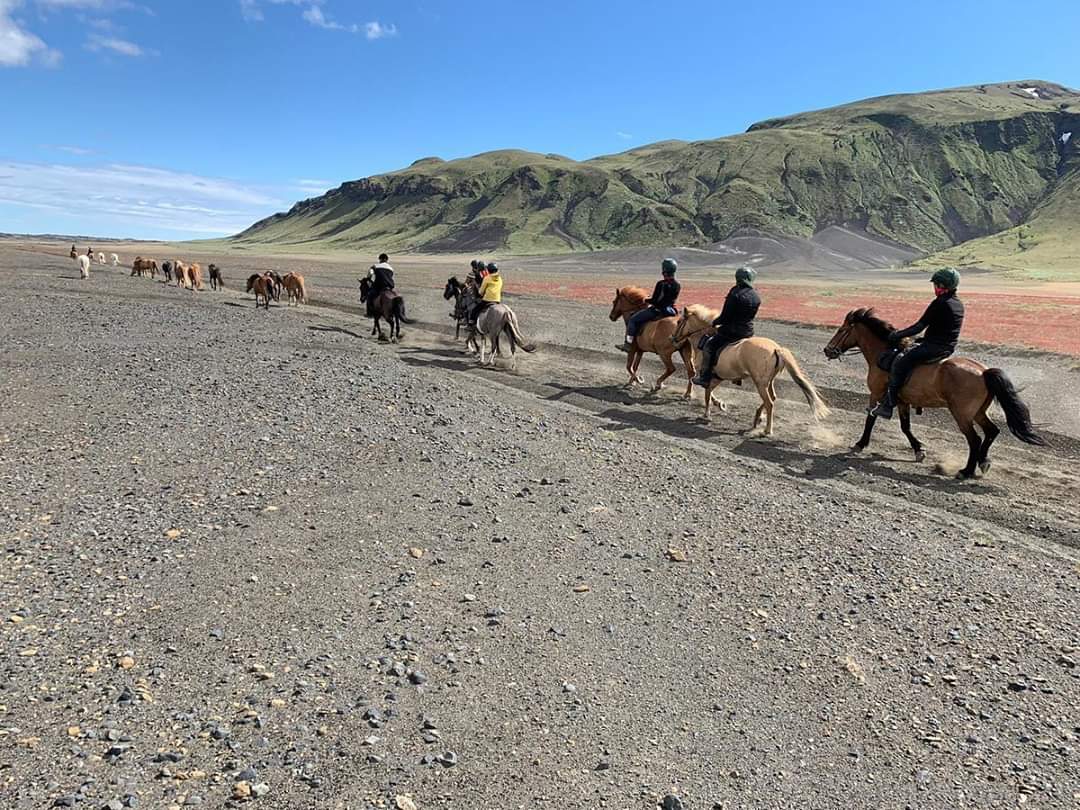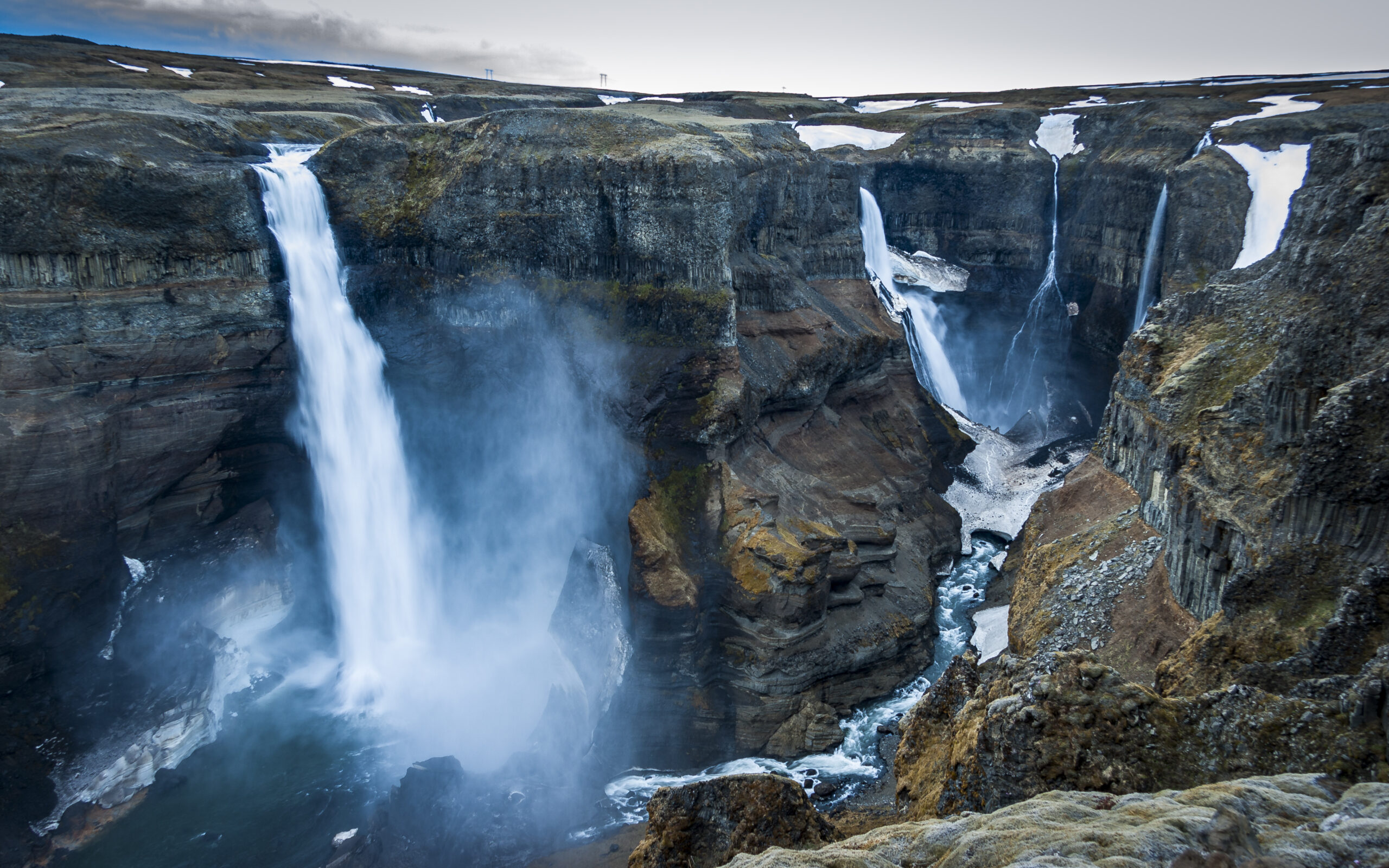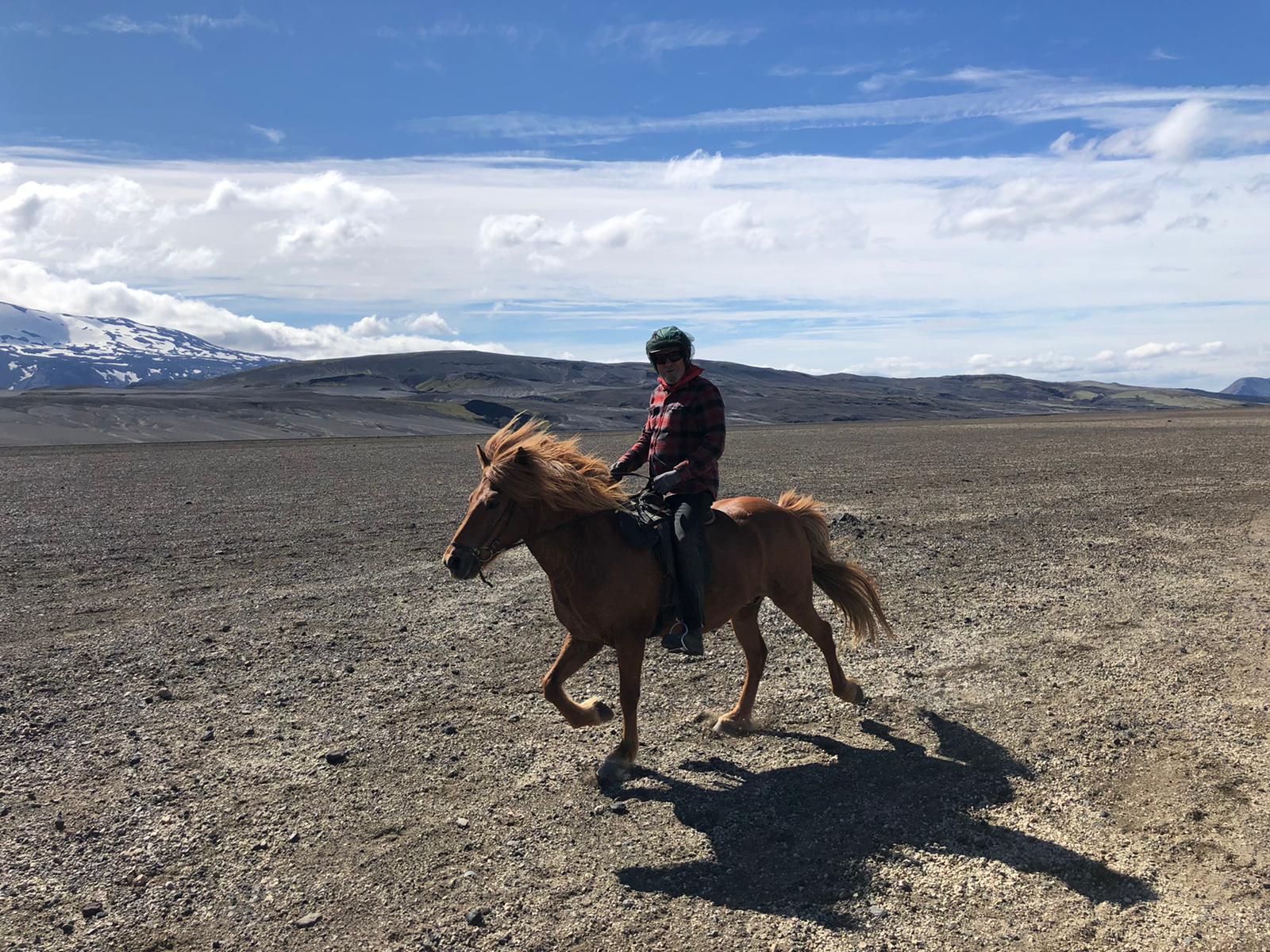 The tentative itinerary is as follows:
Day 1
08:30-08:45 – Pick up at BSI bus station Reykjavik
10:00-10:15 – Arrival at Breiðanes farm where we have a nice coffee and the horses are selected based on individual rider's experience.
11:30 – We start out tour by riding with the river Þjórsá up into the highlands and enjoy its beautiful scenery. The ride is about 6-7 hours (ca.35 km) with breaks for riders and horses.
18:30-19:00 – Arrival at Klettur cottage (sleeping bag accommodation without electricity and showers) and having a traditional Icelandic dinner
Evening – Free time
Day 2
08:30 – Breakfast
11:00 – Start our riding which is about 6 hours (ca.30-35 km) on good riding paths surrounded by beautiful mountains, waterfalls and the Pearls of Nature (Gjáin, Stöng)
15:00 – Arrive to Hólaskógur for a good lunch for hungry riders and a break.
16:30 – Free ride up to 2nd highest waterfall in Iceland – Háifoss (122m)
18:00-19:00 – We arrive at Hólaskógur which will be our accommodation for the night (electricity, showers)
19:00 – Grill dinner
Day 3
08:30 – Breakfast
10:00 – Start our riding which is around 7 hours (ca. 35-40 km) through wonderful landscape with sands, mountains, rivers and Icelandic forest (you can't miss that one) nice riding paths which are used by Icelandic farmers to gather the sheep in autumn; checking out waterfall – Hjálpafoss.
17:00 – Arrive to Breiðanes where we have Icelandic meat soup and coffee, say goodbye
18:00 – Departure and arriving at BSI bus station Reykjavik around 19:30 – 20:00 o'clock.